Angstrom Loudspeakers
Founded in 1978 with the sole purpose design and produce high-quality loudspeakers. Since its inception, Angstrom has utilized the Canadian Research Council's acoustic testing facilities in Ottawa. This made Angstrom one of the first loudspeaker companies in North America to use scientific basis for the design and development of loudspeakers. The National Research Council's achievements in the field of audio are well known, as the principles developed there have resulted in many advances in loudspeaker design.

Bose
Since Bose Corporation was founded in 1964 by then Massachusetts Institute of Technology Professor Dr. Amar G. Bose, the original philosophies, and founding principles have not changed. Bose maintains an exceptionally strong commitment to research, for it is within the discipline of research that yesterday's fiction becomes tomorrow's reality. We strive to identify things which, when made better, improve people's lives.

Boston Acoustics
Founded in 1979, Boston Acoustics is a world-renowned manufacturer of innovative home entertainment solutions and high-performance loudspeakers. For over 3 decades Boston Acoustics' unwavering commitment to delivering superior and innovative audio solutions of exceptional value has set us apart. Boston Acoustics continues to deliver advanced, user-friendly, and great sounding audio products at an outstanding value.

Cinema Design Group
Designs manufacture and install custom luxury home theaters. We take a theater design from the time it is no more than a glimmer in the eye of the customer and turn it into reality a few months later when our team of professional installers take their gloves and booties off and hand the key to the theater to the fortunate homeowner.

Crestron Electronics
With over 40 years in business and 90+ offices worldwide, Crestron Electronics is the leading provider of control and automation systems for homes, offices, schools, hospitals, hotels and more. Crestron solutions are Integrated by Design™ to provide the ultimate technology lifestyle. No matter where you are, or what you do, with Crestron you're always connected.
Crown by Harman
Acquired by Harman International in March of 2000, Crown has continued to move forward, producing numerous innovative designs, including The CTs Series amplifier line for the installed sound markets, Crown's next-generation IQ System, now called IQ Network, and the I-Tech Series touring amplifiers, the world's most advanced professional amplifier and representing the pinnacle of their over 30 years of amplifier leadership. These products and more embody the reliability and innovativeness that have long been the manufacturer's hallmarks. Crown today continues to delight its customers with products that consistently exceed both specifications and expectations, even on the most demanding tours and installations.

D-BOX Technologies
Designs, manufactures and markets cutting-edge motion systems intended mainly suited for the entertainment and industrial simulation industries. With its unique, patented technology, D-BOX Motion Code, uses motion effects specifically programmed for each visual content which are sent to a motion generating system integrated into either a platform or a seat. The resulting motion is perfectly synchronized with all on-screen action, thus creating an unmatched realistic immersive experience. As of today, many Hollywood studios offer D-BOX Motion Code on their motion pictures in commercial theaters, on DVDs and on Blu-rays. By reaching agreements with various industry leaders, D-BOX's award-winning motion technology is gradually proving itself as a new global standard.

Denon
Innovative engineering and technology are at the core of what makes a Denon product a Denon. Through a disciplined approach to design and production, our engineers ensure that only superb craftsmanship, precision engineering, and impeccable performance goes into every component. Our solutions are often born through passionately studying examples from the widest array of imaginable fields – including physics, electronics, mechanical engineering, art, and nature. Our constant quest to create the perfect entertainment component has given us invaluable inspiration for not only the most powerful technical solutions but also the most convenient features to satisfy a diverse set of entertainment needs. That is why we tirelessly transform creative ideas into leading innovations within our industry.

Digital Projection
Manufacturers and distributes an extensive line of ultra high-performance 3-chip and single-ship projection systems, which are the reference standard for demanding applications such as large venue, live event staging, homeland security, etc. Multiple sciences, they are the first and only projector manufacturer to the the coveted Emmy Award.

InFocus
InFocus Corporation is the industry pioneer and a global leader in the visual communication market. Our digital displays make bright ideas brilliant everywhere people gather to communicate and collaborate – in meetings, presentations, classrooms, and offices around the world. Backed by more than 20 years of experience and innovation in visual collaboration technology, InFocus is dedicated to helping people communicate, collaborate, create, and be more effective every day.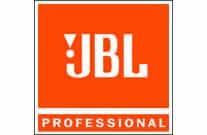 JBL
The company that is presently known as James B. Lansing Sound, Incorporated, was first called Lansing Sound, Incorporated, and dates from 1 October 1946. The principals of this company were James B. Lansing, Chauncey Snow, and Chester L. Noble. Since the name Lansing had been identified for so many years as a product trade name, the Altec Lansing Corporation objected strenuously to the name of the new corporation. By agreement with George Carrington, Lansing Sound, Incorporated, changed its name to James B. Lansing Sound, Incorporated. The general consensus was that there were strong product and brand identification with the name of Lansing by itself, and that of course was the property of Altec Lansing. The use of the full name James B. Lansing, on the other hand, focused attention on the man himself -as opposed to specific products.

Pioneer
A world leader in electronics products for the car, home and business markets, respected for our role in introducing such innovations as consumer laser disc (1979), car CD player (1984), GPS car navigation (1990), DVD-Video player (1996), high definition plasma display (1997) and organic electroluminescent (OEL) display (1997). To this day, Pioneer still develops and manufactures innovative and high-tech entertainment and electronic products.
Richard Gray's Power Company
Founded in 1998 to develop AC Power Delivery Systems designed to provide the suitable Electrical Environment that Protects, Purifies and Matches the Electrical Characteristics and Demands of AV equipment, Home Automation, Integrated Systems and Communications Networks, while at the same time enhancing Performance to the Highest Levels and Increasing System Reliability. Today RGPC has become the leader in providing products, technical solutions and services for a Safe, Secure and Enhanced Environment, where AC Power, Communications, and Data operate in harmony and maximum efficiency in today's converged Infrastructure and Integrated Technologies.

Sanus
Founded in 1986 and merged with Chief Manufacturing, Inc. in 2004 and became Chief SANUS Audio Visual (CSAV). Updated company name in 2007 to Milestone AV Technologies and was acquired by the Duchossois Group in 2008.

Sony
The cutting-edge co-developer of the CD, the DVD and the Blu-ray Disc format, Sony continues to break new ground with innovative products like the PlayStation®3, the PlayStation® Vita, BRAVIA® LCD televisions, VAIO® personal computers, Xperia™ smartphones and tablets, Handycam® camcorders, the F65 4K professional camera, and the Cyber-shot®, Alpha DSLR and NEX digital cameras.

Sunfire
The year was 1972, and a graduate student named Bob Carver was about to turn an ordinary classroom assignment into the beginning of an iconic brand of home audio products. That assignment was to build a machine that would simulate earthquakes and became the springboard for a four-decade run of innovative 'firsts' and 'onlys' that have continually raised the benchmark for the entire home audio industry.